This morning, I had a dilemma: scrambled eggs or Paleo cereal? I know, I know… "First World Problems"/"Paleo Problems"… But still, I wanted to have both, but knew I didn't have the time or stomach capacity. Then, like a bolt of lightening, inspiration struck: I'd recently seen this fruity-egg scramble and wondered if I could make scrambled egg WITH Paleo cereal!
And it turned out fab, so here's the recipe. ;p
Ingredients: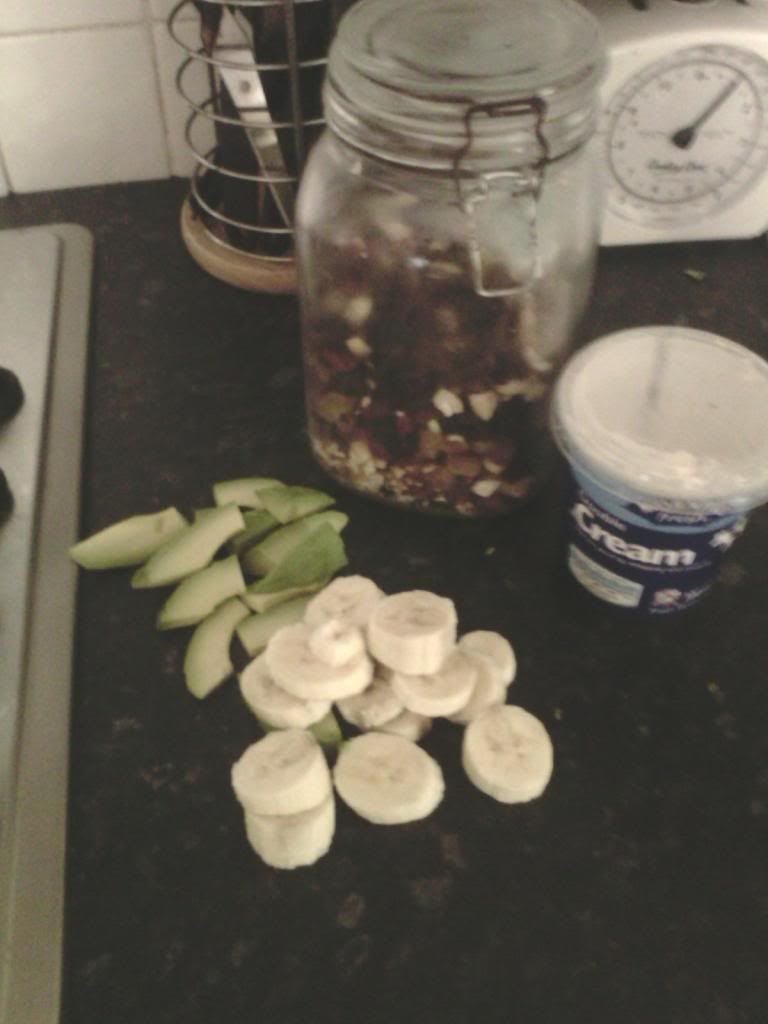 -2 eggs 16p
-1 banana 11p
-50g nuts and fruit 25p
-1/2 an avocado 25p
-milk
-double cream
Total: 85p.
20 min.
-
1.- Peel and slice the fruit.
2.- Whisk the eggs together with slightly more milk than you'd normally use.
3.- Pour the egg mix into a pan and stir to scramble.
4.- When the milk begins to foam, add the fruit and Paleo cereal and stir.
5.- Serve with a splash of double-cream over the top.